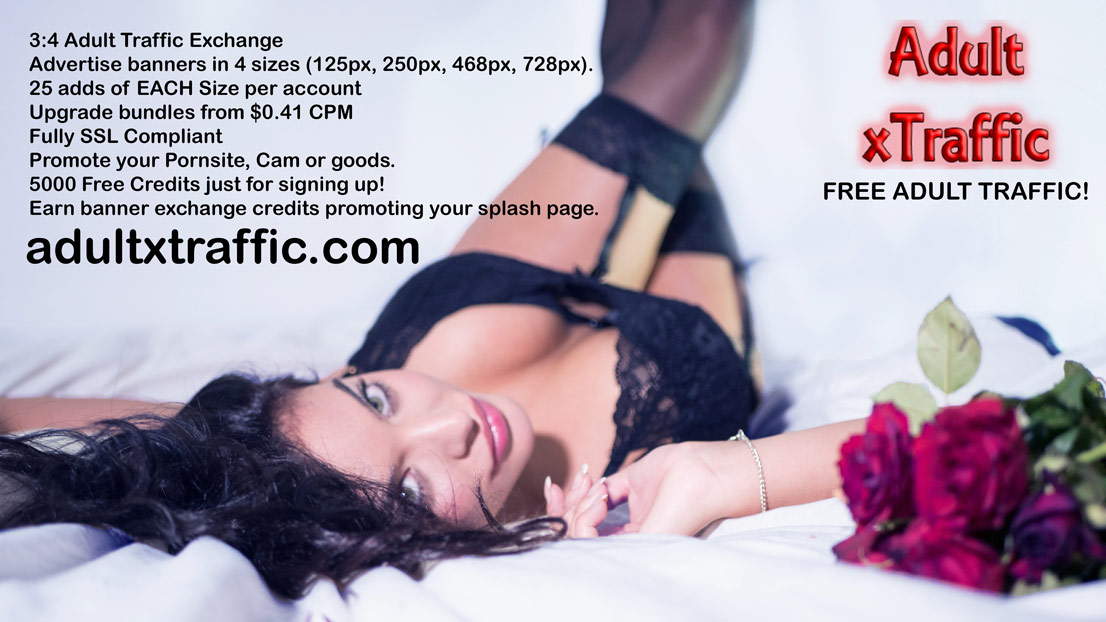 Banner Exchange Advertising
The banner exchange we operate here at The Adult Traffic Exchange is a 3:4 banner exchange, where members earn three banner advertising credit for every four valid banner impressions delivered to the banner exchange(most exchanges work on a 1:2 ratio we like to give you 50% more!). The banner exchange credits earned by our members are directly added to our members accounts, Members can then allocate their banner exchange credits to their banners. Register your The Adult Traffic Exchange account today to start advertising your 125x125, 300x250, 468x60 & 728x90 sized banners for free. Once you have registered and your banners have been approved for rotation on the exchange, Your banners will be displayed on a wide variety of other web sites and blogs that belong to other banner exchange members.
Our network is open to ADULT and NON-ADULT sites alike, please be aware that adult content will be shown if you use our exchange on your site and your advert will likely be shown on adult sites.
When we build our first adult exchange years ago it was because adult sites seem to be persecuted against in the exchange marketplace and they are a vital part of the web! You miss out an advertising on them and they dont have as many legitimate ad systems available to them. Our old site only did one size of banner, was on a SLD and was not ssl capable, and yet still delivered MILLIONS of adverts, so we have updated, users now have 4 banner options and adds will show whether your site is ssl or not. We have improved the exchange ratio, and boosted the free credits!